Bates Heating and Plumbing Ltd Company Charges
Our charges are straighforward and transparent. There are no call out charges, however there is a minimum charge of 1 hour on all jobs, thereafter work is charged in 30 minute increments. All rates exclude materials and are subject to 20% VAT.
Estimates
Estimates, generally all estimates are given freely, unless we incur costs to provide you with an estimate i.e. congestion charge or parking. We do not give free estimates for repairs or out of hours emergency call out work as this is chargeable. Any large projects over the sum of £10,000 we will charge a fixed fee of £200 plus VAT to provide a quotation this is to cover the amount of our time needed and to allow for several site visits if required. All estimates / quotes are carried out in daylight hours.
Payments
Payment is due in full on completion of any work carried out. Unfortunately due to constant late payments we no longer offer credit. Payments accepted are either credit or debit card via chip and pin; BACS bank transfers or cash. WE DO NOT ACCEPT CHEQUES EITHER PERSONAL OR BUSINESS
Materials
Materials supplied by us are charged at cost plus 20%.
Rates
Our rates are as follows:
Fixed priced work (Mon-Fri 8am-5pm)


Hourly rates (Mon-Fri 8am-5pm
Plumbing related work £70.00 per hour
Gas / Heating related work £70.00 per hour
All other trades are charged @ £60.00 per hour
Hourly rates (outside of normal hours)
Plumbing related work £85.00 per hour
Gas/heating related work £85.00 per hour
Bank Holidays

All work is charged @ £120 per hour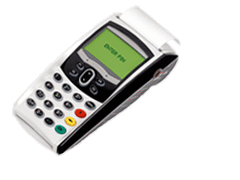 Any parking fees and/or congestion charges are added to the final invoice.
All prices listed are subject to VAT.